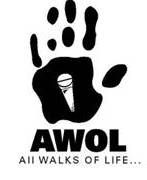 A.W.O.L-All Walks of Life was awarded a grant of $5,000 that they will be using for their arts-based at-risk youth program. A.W.O.L. has been working with at-risk youth in Savannah for the last seven years, and the J.C. Coleman Foundation is grateful to God that we are able to help. We will also be volunteering for them as needed.
_____________________________________________________________

The West Broad Street Young Men's Christian Association was awarded a grant of $4,650 to be used as follows:
* The Community Edge Garden: $2,300
* Loop It UP (Art Program) -$1,000
* Early Childhood Development-$1,350
The West Broad Street YMCA is a great partner and a great fit for our goals of helping at-risk youth. Our staff will also be volunteering from time to time. We want to thank God for having the opportunity to serve our community through their efforts.
_____________________________________________________________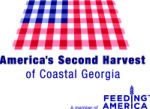 America's Second Harvest of Coastal Georgia was awarded a grant of $5,000. They will be using these funds to continue the "Kid's Café", which feeds over 2,000 children from thirty different locations. This program also encourages participation in Savannah's local after-school programs, which are safe environments for kids to learn and thrive in. America's Second Harvest also offers programs that are designed to help people get food when all other options have been exhausted. Our economic situation has put an extra burden on America's Second Harvest because the need is greater. We are grateful that God has allowed to assist them!
***************************************************************************************
Historically, these organizations have not only displayed longevity and effectiveness, they directly match up with our mission. Each has displayed a uniqueness and a passion rivaled by very few. We are fortunate to have such organizations in our community. This gives us, at the J.C. Coleman Foundation, a great opportunity to build relationships with these much needed organizations. May God bless these and other worthy organizations in our area and throughout this great country we love.